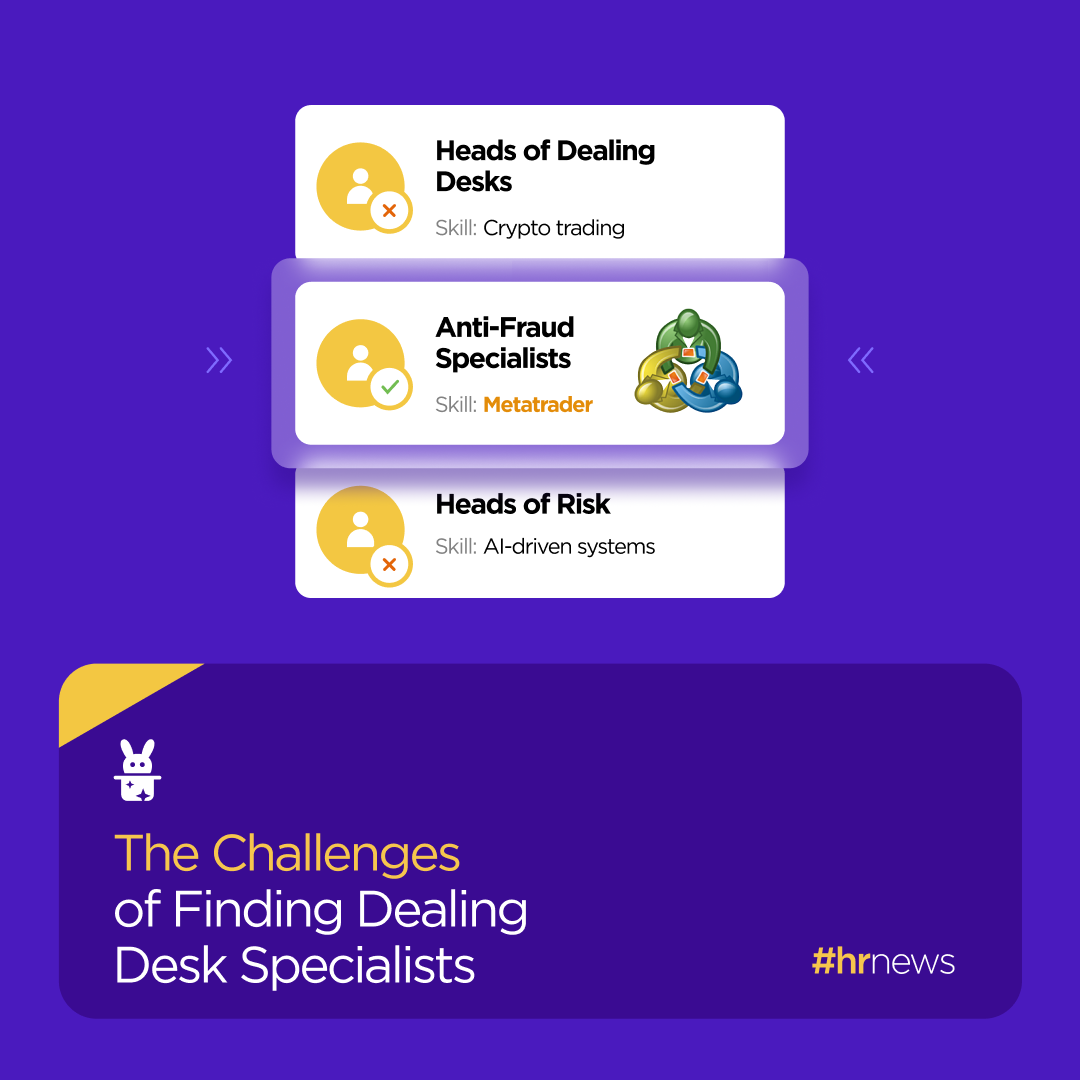 One of the major issues facing recruiters in the forex industry is a lack of specialist knowledge when it comes to dealing desk roles such as Heads of Dealing Desks, Heads of Risk, Anti-Fraud Specialists, MT Admins, and Dealers working on shifts. Finding individuals who are both knowledgeable about Metatrader and have experience working with it at a brokerage can be difficult. There are also only a few newcomers entering the field who have any experience in this area; this has caused a bottleneck as far as recruiting new staff goes.
Furthermore, there is also a lack of experienced personnel outside of typical hub locations such as Cyprus and the UK; these hubs have traditionally been home to some of the most experienced specialists in the field, but they may not be available or willing to relocate. As such, recruiters need to look elsewhere if they wish to find highly qualified individuals who can fill these roles effectively.
Finally, another challenge faced by recruiters is that young talent is increasingly leaving the forex industry and moving towards other platforms such as crypto trading or AI-driven systems. This means that those looking for experienced personnel may struggle to find people within their target age range who possess relevant skillsets and qualifications for dealing desk positions.

Conclusion: In short, finding qualified and experienced dealing desk specialists within the current forex industry can be challenging for recruiters and heads of human resources alike; however, this challenge isn't insurmountable if one knows where to look for candidates outside traditional hub locations as well as being aware that some younger talent may be more interested in other platforms than traditional forex trading. With patience and thorough research on potential candidates, organizations should ultimately be able to find suitable personnel for their requirements regardless of these challenges posed by today's market dynamics.