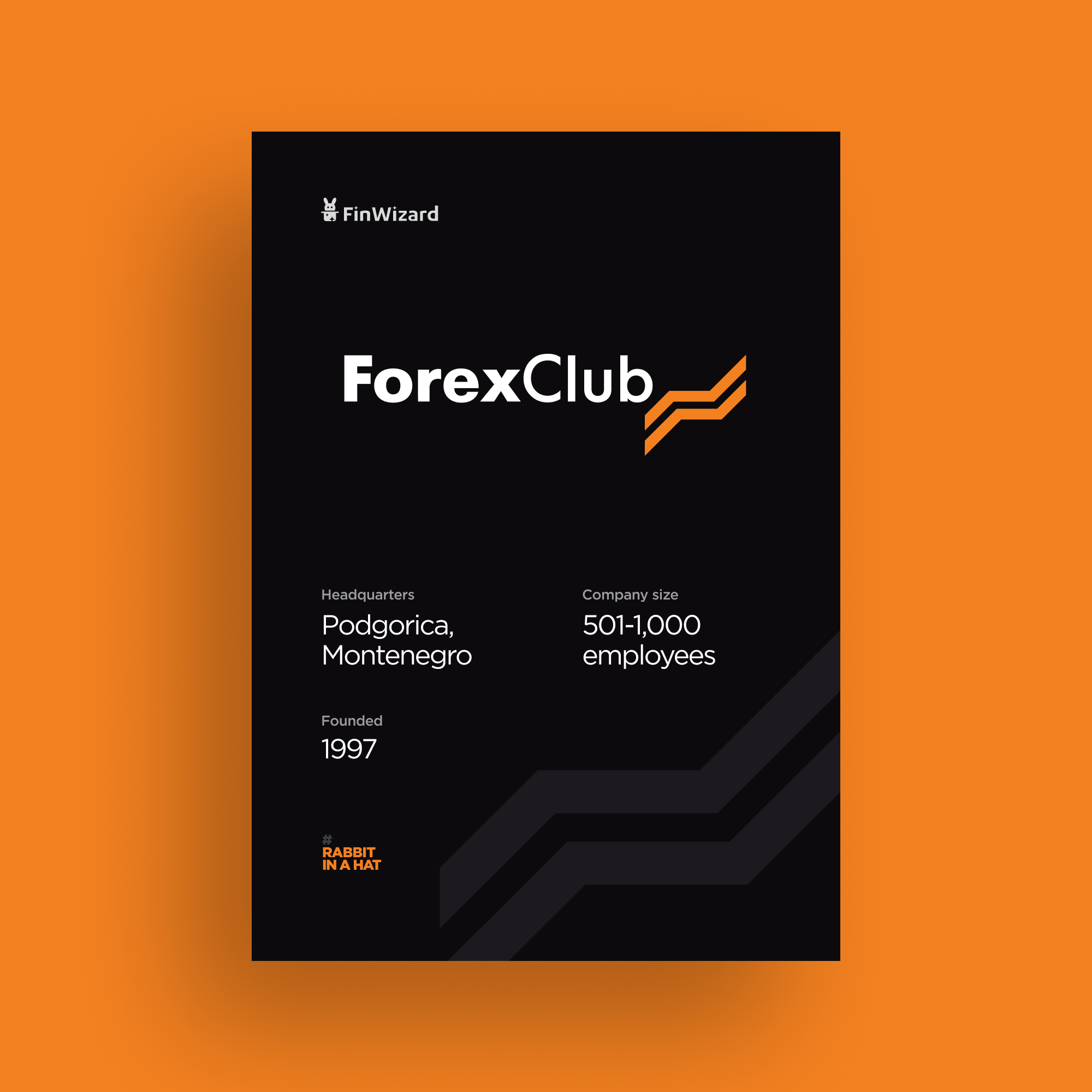 Greetings, Friends!
We are pleased to present another article of our Forex/CFD industry Employers Review series. We want to emphasize that this series of articles is not a form of advertisement or paid promotion. Our approach is to gather information from open sources and provide an honest assessment of the pros and cons of each employer. Our ultimate goal is to create an unbiased and comprehensive database of interesting employer reviews in the Forex/CFD industry.
We primarily focus on reliable sources such as LinkedIn and Glassdoor, which contain a wealth of independent information. In cases where the company operates on other social networks, we also explore those platforms to gather more data.
Let's take a look at our Rabbit in a Hat:
Forex Club
Forex Club, founded in 1997, is a well-known name in the world of online forex trading, delivering a broad spectrum of trading options to both beginner and seasoned investors. With a commitment to innovation and excellence, the company stands on the pillars of integrity, transparency, and customer satisfaction. Forex Club champions a customer-first approach, which has paved the way for its stellar reputation in creating a trustworthy and user-centric trading ecosystem.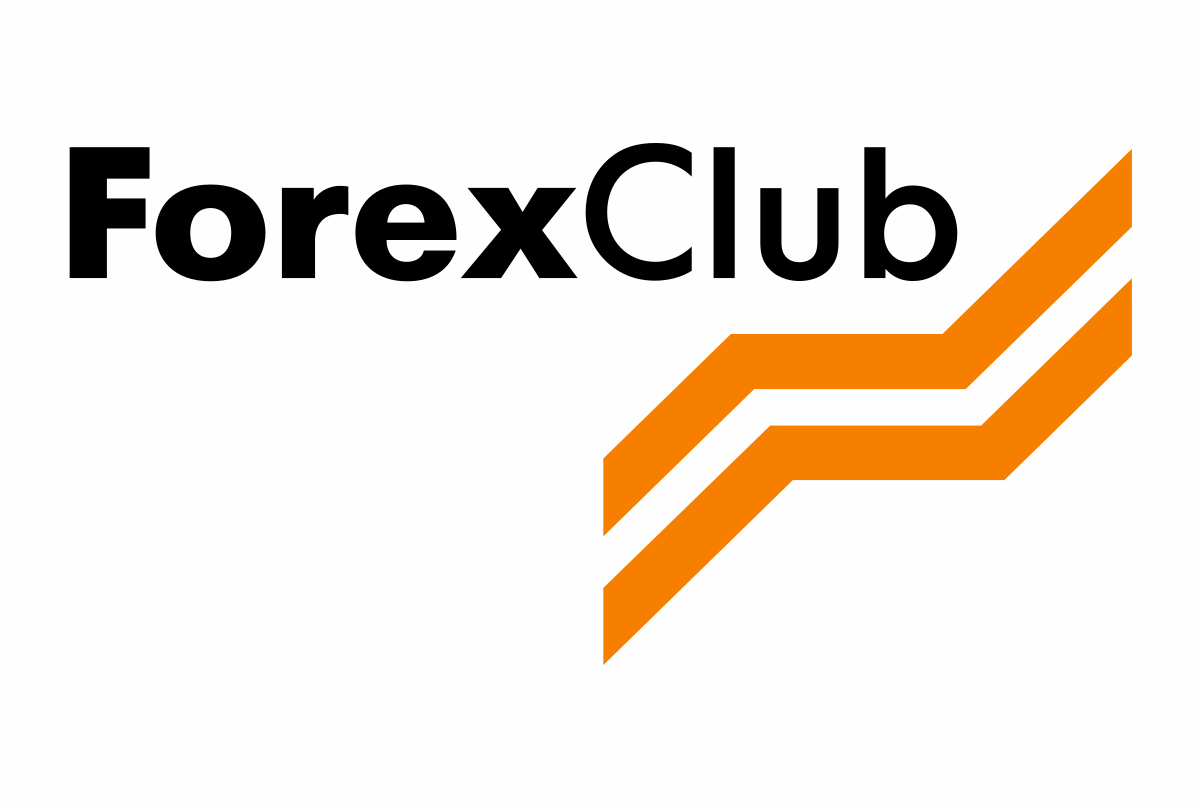 The company has been a recipient of various awards in the industry, including 'Best Forex Broker' and 'Best Trading Platform.' These accolades speak to the firm's focus on delivering unparalleled service and top-tier trading technologies to its global clientele.
Working at Forex Club is not just a job; it's an opportunity for personal and professional growth. The company offers a dynamic work environment where employees can thrive and contribute their unique skills and perspectives. Team members are the company's greatest asset, and Forex Club makes employee well-being a priority. They offer a generous benefits package featuring competitive pay, comprehensive health insurance, and career development programs designed to bolster skills and cultivate talents.
With an impressive global footprint, Forex Club has captivated a large community of traders, not just in its primary markets in Eastern Europe and Russia but also in Asia and Latin America. Its commitment to integrity and customer satisfaction has garnered it the trust of hundreds of thousands of clients worldwide, making it a key player in the trading world.
The company's affiliate program is highly competitive, offering partners an effective and reliable way to generate income. Affiliates benefit from a vast array of marketing tools, and the program is renowned for its transparency and effectiveness.
Headquartered in Podgorica, Montenegro, Forex Club has regional offices in various parts of the world, which reflects its global outreach and commitment to understanding local market conditions. The company's expansive reach is a testament to its relentless pursuit of delivering exceptional trading services to clients across the globe. Whether you're an industry veteran or looking to start your career, Forex Club offers a vibrant and enriching platform where you can make a meaningful impact.
LinkedIn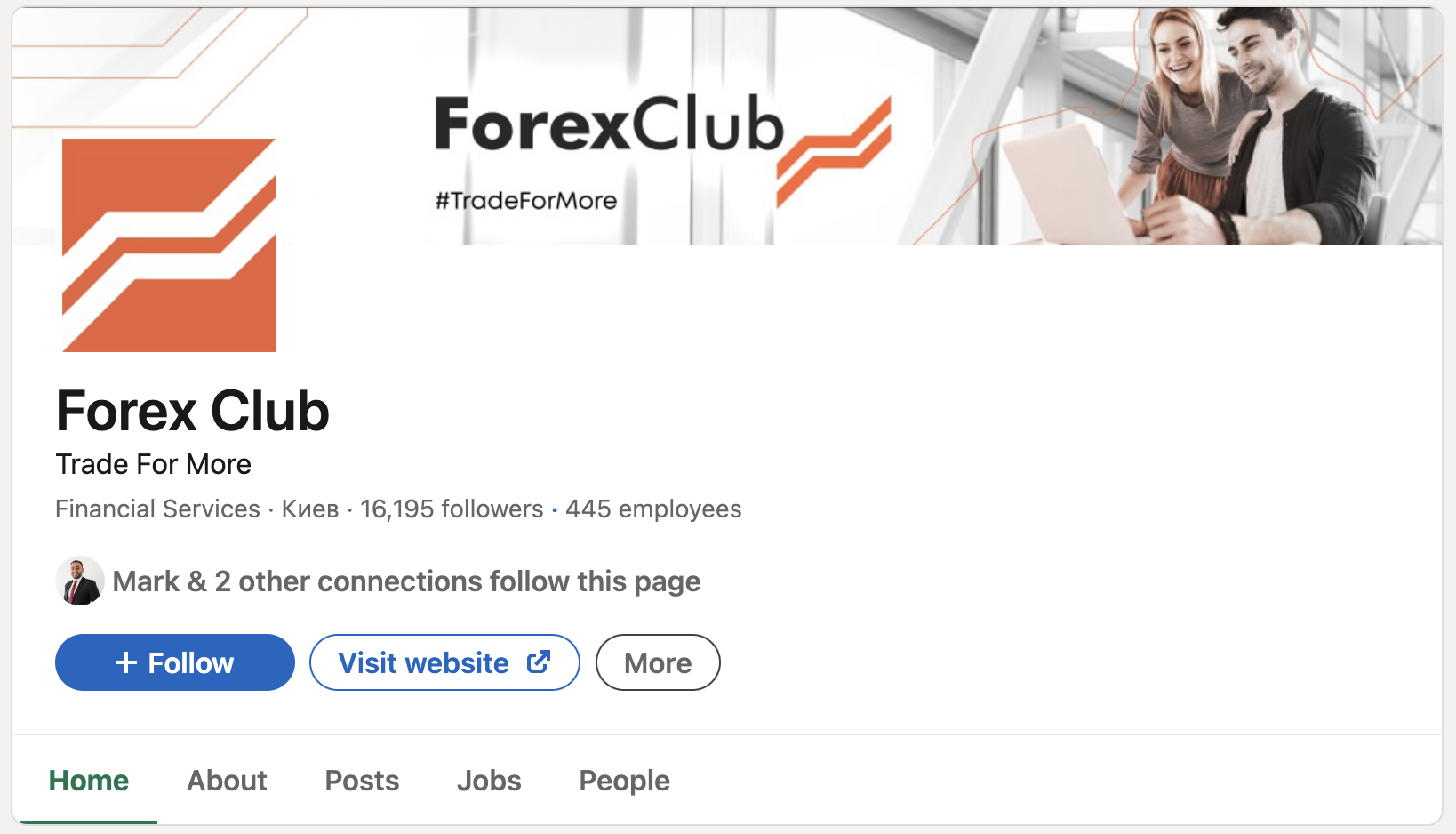 Overview
Forex Club is a multinational brand with more than 20 years of financial market and online-trading experience. We've been helping our clients to trade stocks, currencies, indices, commodities, gold, oil, gas and agriculture since 1997.
There are over 700 employees working for Libertex, providing over 2,200,000 clients from Americas, Asia and Europe with top tier service.
Website https://www.fxclub.org/
Company size 501-1,000 employee (445 on LinkedIn)
Headquarters Podgorica, Montenegro
The LinkedIn page for Forex Club has been active since 2013 and features hundreds of posts that give insight into the company's values, culture, and successes. It's a rich repository of company achievements, employee stories, job openings, and industry news. However, there's a catch: the last post was made seven months ago, and regular updates ceased around two years ago. Currently, Forex Club seems to have paused its LinkedIn activities and isn't publishing job vacancies.
What's particularly interesting is that the company's LinkedIn profile reflects varying stages of its branding and positioning strategy. While most posts are in Russian, there have been periods where all content was published exclusively in English.
These inconsistencies and the pause in activity might suggest several things. It could indicate a change in marketing strategy, a focus on other platforms, or perhaps even internal shifts within the company. The bilingual posts may imply an attempt to cater to a broader, more international audience at specific times. While the absence of recent activity might raise questions for prospective employees or partners, the wealth of historical posts offers a unique look at Forex Club's evolving corporate culture and achievements.
Glassdoor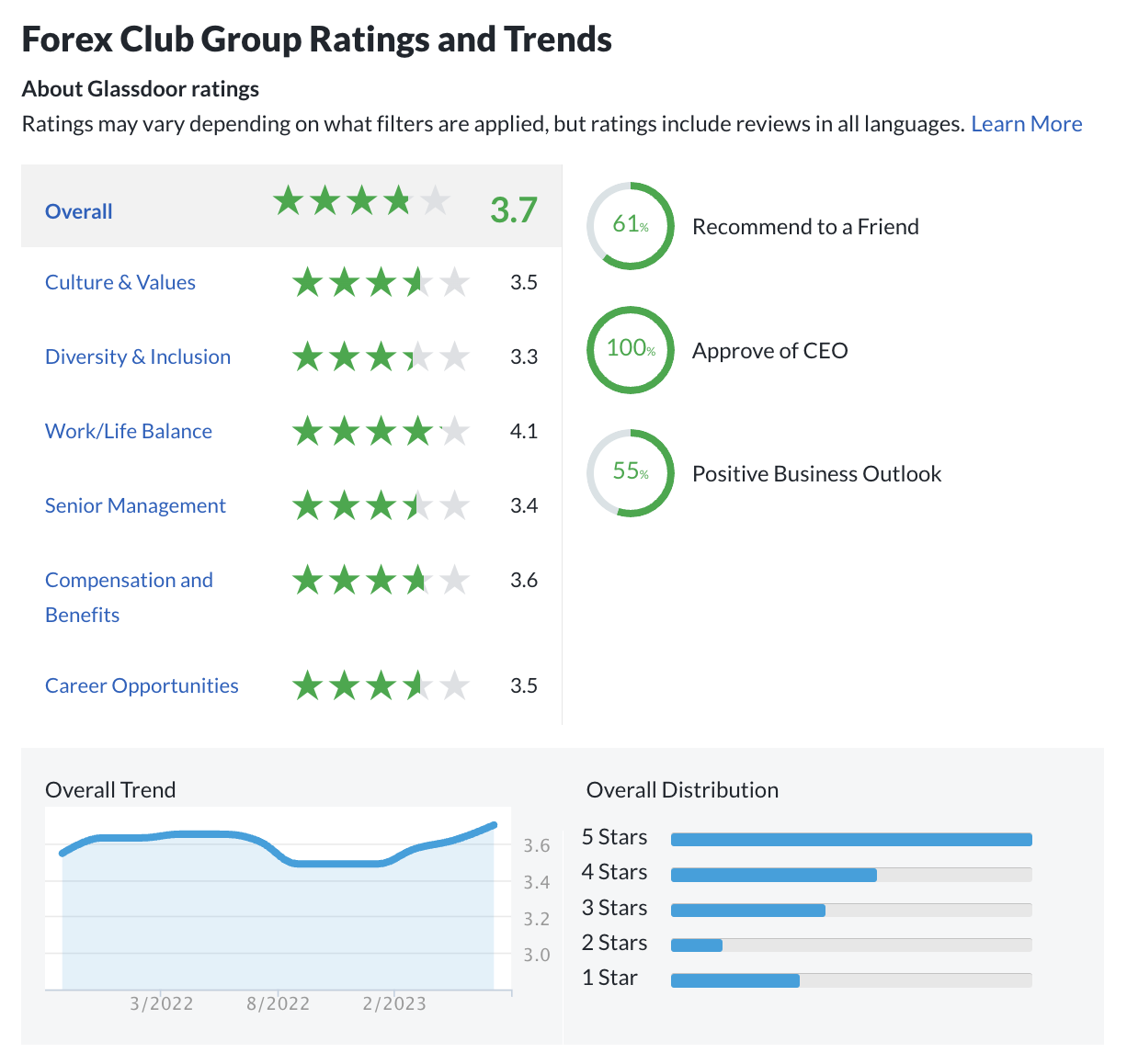 Number of reviews 35
Rating on the site 3,7/5,0
Boasting an overall rating of 3.7 out of 5, based on anonymous employee feedback, Forex Club generally enjoys a positive workplace sentiment. About 61% of the workforce would recommend the company to friends, suggesting a largely positive employee experience. In addition, 55% of employees are optimistic about the company's future prospects. Remarkably, the CEO enjoys a 100% approval rating, an extraordinary indicator of leadership effectiveness.
According to anonymous reviews on Glassdoor, Forex Club scores an average of 4.1 out of 5 when it comes to work-life balance, underlining the company's commitment to fostering a healthy balance between professional and personal lives. While the culture and values at Forex Club are rated at 3.5 out of 5, suggesting there's room to grow in this domain, the company receives a less favorable score of 3.3 out of 5 for diversity and inclusion, indicating a need for improvement in this particular area.
The employer rating for Forex Club has currently reached its peak, maintaining a growing trend throughout the year. This is particularly noteworthy because many employers' ratings tend to remain fairly stable year-over-year with only minor fluctuations. Given this, Forex Club truly stands out for its consistently improving performance in the eyes of its employees.
Let's look at a couple of reviews about the company.
Analyzing these diverse reviews, a generally favorable picture of the company emerges, with some areas for growth and improvement. Many employees praise the congenial atmosphere, job security, and the opportunities for both personal and professional development. The positive attitude towards CEO approval and business outlook is consistent, reinforcing the company's overall credibility and future growth prospects.

In terms of perks, employees appreciate unique benefits like the office location by the sea in Podgorica, and the international community of colleagues. Financial compensation is often noted as a strong suit, but work-related stress and scheduling issues are cited as areas for improvement. Employees also emphasize the benefits of a laid-back, easy-going atmosphere, although there are indications that this can vary seasonally.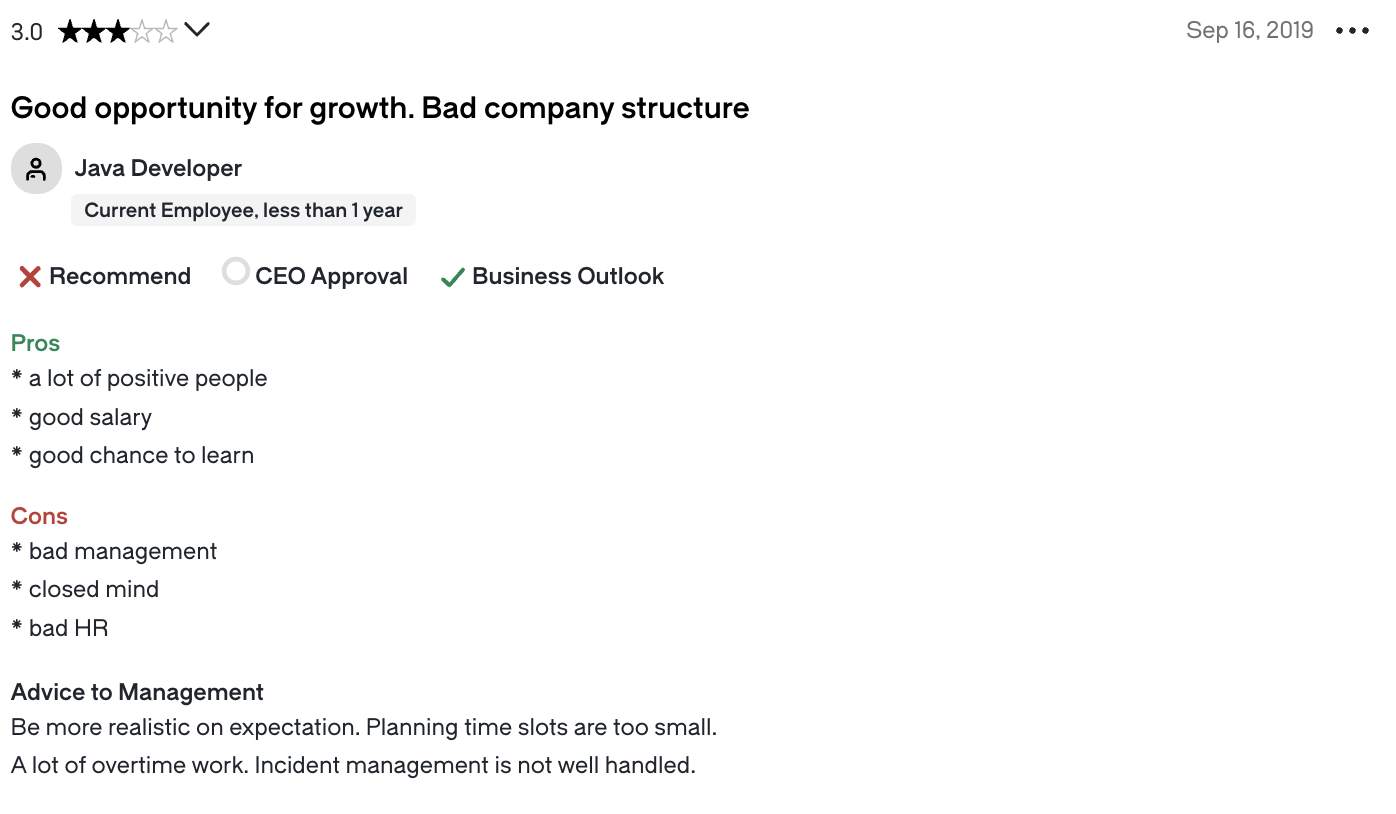 However, some reviewers point out challenges with management styles and human resource policies. The need for better planning, clearer communication, and more agile management practices are recurring themes. Some employees suggest that while the company offers excellent opportunities for skill development, there could be more structured training programs.
While the reviews do highlight that the headquarters in Podgorica may not be universally appealing and that salaries are somewhat less competitive on a global scale, employees still recommend the company.
The general sense is that the company has a lot of positive people, a good chance to learn, and fair compensation. In summary, the company appears to be a positive work environment with room for growth and better structured management. Employee satisfaction, as evidenced by these reviews, suggests that the company is generally succeeding in retaining a dedicated and satisfied workforce.
Where to look for company vacancies?
Neither the company website nor its LinkedIn page offers a list of job openings, making LinkedIn an outdated platform for the company in this regard. The website focuses solely on positioning the company as a service provider, and surprisingly, it doesn't even have a 'Careers' section, which is quite disappointing for potential employees.
If you're looking to find job openings at Forex Club, your best bet is to check local job websites in individual countries where the company has its primary operations. Given that most of the company's offices are located in Eastern Europe, you should start your search by looking at job listings in countries like Montenegro, Ukraine, and Russia.
*You can write to us by email jk@finwizard.org so that we can strengthen your resume, introduce you to the employer and prepare for the job interview.