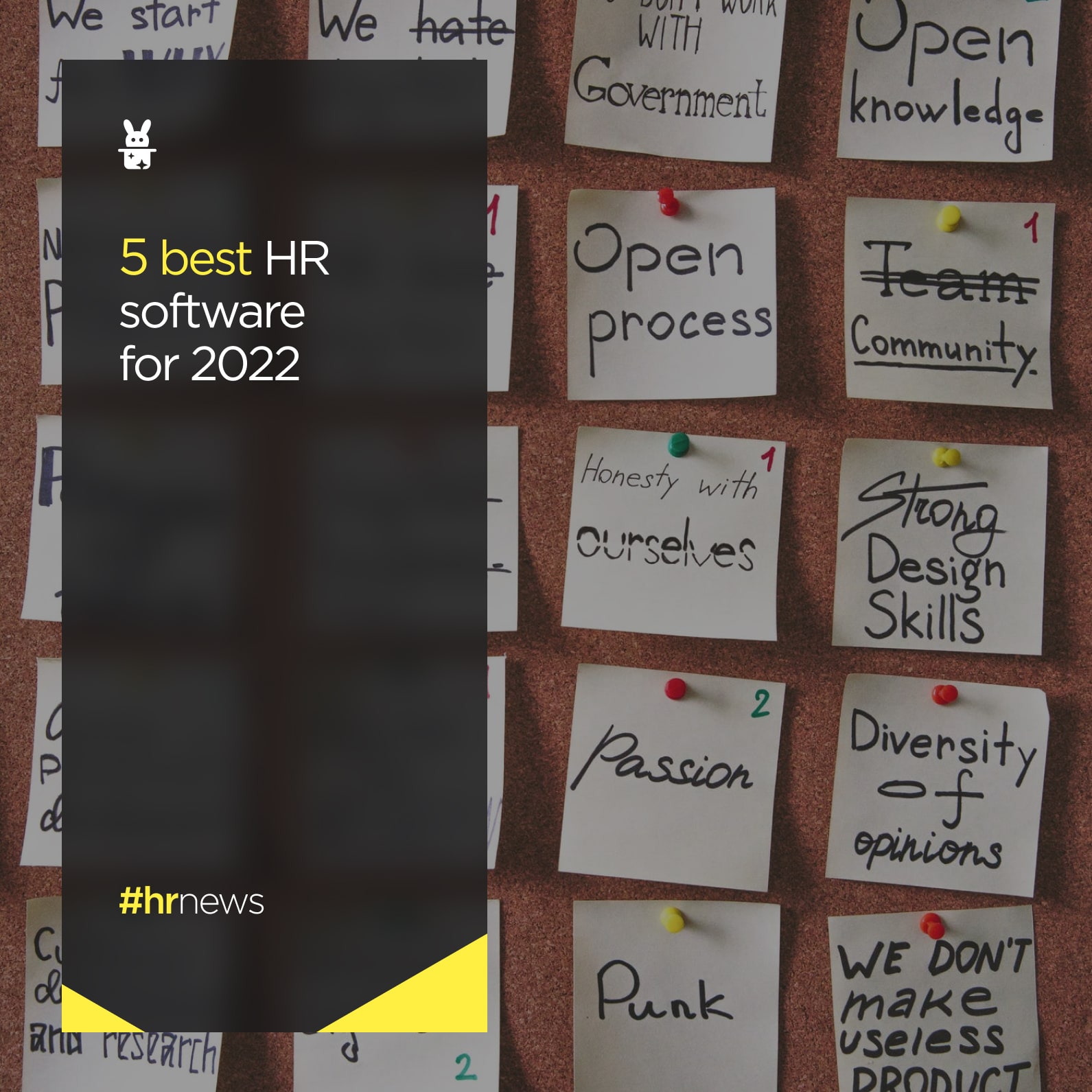 Today we are starting a whole series of useful articles about the automation of HR processes. In the last two months, we have done a lot of internal research to answer the question" "What can we automate in the company? Which processes can be simplified, and which ones can be completely eliminated?". We analyzed the results of the study and applied the best practices within our company. This allowed us to speed up the work by 1.5 times. In addition, the use of various tools has improved the quality of our work. Today we will talk in general about the work of the HR department and the pros and cons of the most popular tools such as Workable, Zoho Recruit, Bamboo HR, GreenHouse and Hurma.

Introduction
Working with personnel is one of the main areas of activity of any company. It combines several time-consuming business processes at once, which are important not only in terms of the company's work, but also in terms of interaction with public authorities.
As a rule, HR processes in a startup start with several spreadsheets and document templates. Although this approach can work in the early stages of a company's life, it quickly turns into a nightmare, as these administrative and routine tasks eat up a lot of time.
One way out of this chaos is to invest in good software - an HR solution that can help you stay organized and cope with general HR tasks, and, optionally, specialized tasks. Prices start at a few dollars a month and tend to increase depending on the number of employees you have, this is an investment that can pay off quickly, saving you from a few hours of precious time.
So, what are the tasks of the HR department?

There are two main types of HR processes: Core HR and Strategic HR.
Core HR refers to traditional, "administrative" HR functions such as benefits administrator, attendance tracking, payroll processing, etc.
HR strategy will help you with more strategic tasks, such as hiring and retaining the best employees and tracking their long-term development.
Not all software suites are focused on one area or another - it often happens that some packages cover everything, while others are more narrowly focused. But it's a useful distinction to keep in mind when you decide what you're looking for.
Since we were solving our internal tasks by conducting this drawing, we divided all the software a little differently:
software with broad functionality that is suitable for managing most HR processes within the company, and
software for a recruiting agency that focuses on automating recruitment and communication with customers.
Let's first look at the software, which is designed for the integrated management of HR processes in the company. We have added Workable, Bamboo, Greenhouse, Zoho and Hurma to the shortlist of such services.
As a rule, software includes the following functionality:
Recruitment Services (RMS),
Work Efficiency Management Systems,
Human Resource Management Systems (HRM).
Below we have collected the pros and cons of the most popular software.
For those who want to expand their candidate pool. What good is an applicant tracking system, if there aren't any applicants? Workable not only pushes your jobs out to hundreds of job boards in a click, they take sourcing a step further by allowing organizations to become proactive. With Workable you can leverage their searchable people database, their LinkedIn Recruiter integration and their candidate-job description matching to increase your candidate pool with relevant candidates.

Hurma is represented by a Ukrainian company and is focused on the Ukrainian, Russian and English-speaking market, and technical support is available in three languages. The HRM system has combined all the necessary functionality in one solution: a database of candidates and vacancies for a recruiter, integration with local job portals, support for the AIFox sourcing plugin, which allows you to scan information about a candidate on LinkedIn, in social networks and on job sites. Also there are automated Absence and Performance management, Time Tracking, a convenient calendar of events, OKR and HR and recruiting statistics.


In Zoho, you can conveniently manage Absence and Performance management, create templates for HR processes through the constructor, enter events in the calendar and conduct analytics. Accounting of hours worked has been implemented for your employees, LMS has been implemented, and a convenient internal corporate portal has also been created.


For those who want it all in one place. Sometimes the goal for an ATS is depth - the most functionality, configurability and automations. And other times, the goal is breadth. BambooHR is for companies that don't need all of the bells and whistles, but instead just want their ATS to be a part of a larger solution. Bamboo offers an ATS, but they also offer an HRIS, Timekeeping and Performance Management in the same platform, for companies that want to centralize and streamline HR processes.


For those who want to hire their way. There's no such thing as a standard hiring process. Every job, every location and every candidate is unique and Greenhouse is the best in the business at understanding this. They offer their clients a platform that is intuitive enough for even non-recruiters, while also being robust and configurable enough to satisfy complex recruiting needs.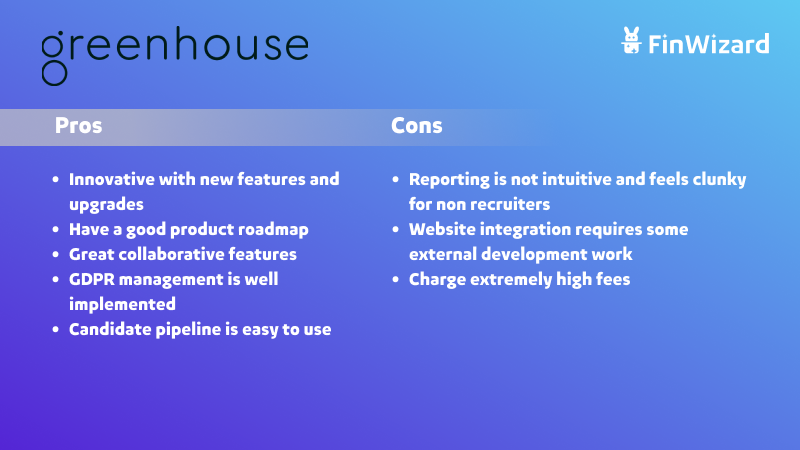 As you can see, on the one hand, the functions of all the software are the same, on the other hand, each software has unique pros and cons. In our opinion, the choice of software ultimately comes down to comparing prices and the work of the support service. A good support service is able to neutralize all the disadvantages.

In the next part of the article, we will discuss with you exclusively software that is aimed at automating recruiting processes and is intended for a recruiting agency.
Stay tuned,
Ekaterina Ovechkina